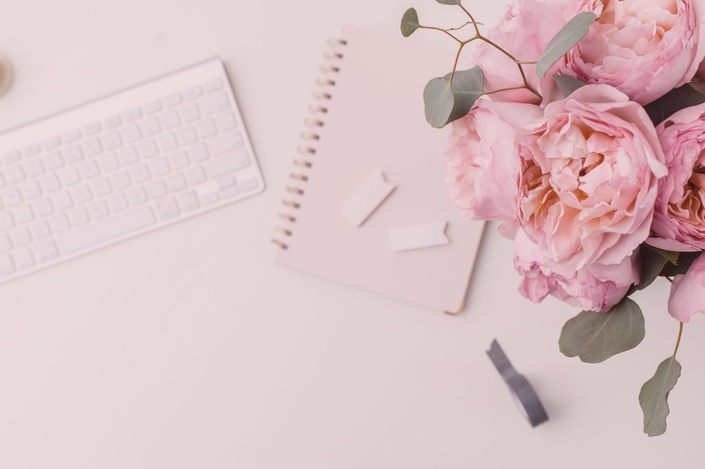 Productivity Power Pack
Break free from busy and grow your business by working smarter, not harder
What if you knew the right goals to set, had a system to prioritize which project is most important, and learned to stay focused and organized with ease?
What if you knew how to plan for the year without overwhelm and how to build routines that set you up for success?
What if you could grow your business with ease and flow and create a life of independence for yourself and your family?
Here's the deal: YOU CAN.

Does this sound familiar? …
Feeling like it ALL needs to be done at the same time. You have a hard time identifying what is most important and making concrete decisions, and you often second guess how you're prioritizing everything that's on your plate.
Lacking clarity on goals that are most meaningful to you. You've tried SMART goals, and it still doesn't light a fire under you. Forget setting ambitious vs. realistic goals, you don't even know how to begin setting truly meaningful goals that excite you.
Not knowing how to prioritize and decide which project to focus on. Not knowing what to focus on next, how to prioritize projects and tasks, and how to identify what is high-impact in your business vs. what isn't.
Struggling to get started. You have no idea where to begin, so you end up procrastinating and half-doing a hundred things, leaving you frustrated and overwhelmed.
Unable to stay focused. When you do find the motivation to get started, you have a hard time staying on one task without moving on to something (un)related before it's finished.
Losing motivation and feeling overwhelmed ALL OF THE TIME. Not being able to figure out what order to do things in, unable to move yourself towards your most important goals, constantly trying to get things done, not being able to decide between a thousand tasks, and not being able to find your focus is leaving you burned out and frustrated.
Hustling all the time with little to no result. You're spending all your time and effort on your business, and you're pumping money into every 'automation tool' under the sun.
If you raised your hand to any (or all) of the above, you are at the right spot.
What you're looking for is a step-by-step program that gives you bite-sized chunks of actionable information that you can can implement right away.
Take a moment to picture a world where you ...
Overcome overwhelm and do work that genuinely excites you. You get clear on the goals that are most meaningful and authentic to you, so that you never feel disconnected from your business or overwhelmed by the work you need to do.
Earn back extra hours in your day. You work effectively to create more results and bigger impact with your business while also freeing up time for the things you love and the people you love.
Get clarity on your goals and how to prioritize work. Growth in your business comes from setting the right goals and knowing exactly how to prioritize only the most important tasks among the hundreds piling your to-do-list.
Do not have to rely on expensive tools or planners to be productive. You know that personal productivity is powered by strategy, NOT tools or apps. To be truly productive and get more done in less time you need the right strategies and mindset.
Find ease and flow in your business. You can achieve what most people only dream of: start your own successful business by leveraging goals, setting priorities, focusing on work that actually matters, getting organized, and building daily routines that set you up for success. No overwhelm, lack of clarity or burnouts here.
Say 'NO' to busy work that keeps you stuck. You decide the hours you work and you prioritize your needs and your family's needs by only focusing on the 20% high-impact work that creates 80% of the results in your business.
You CAN have all of that.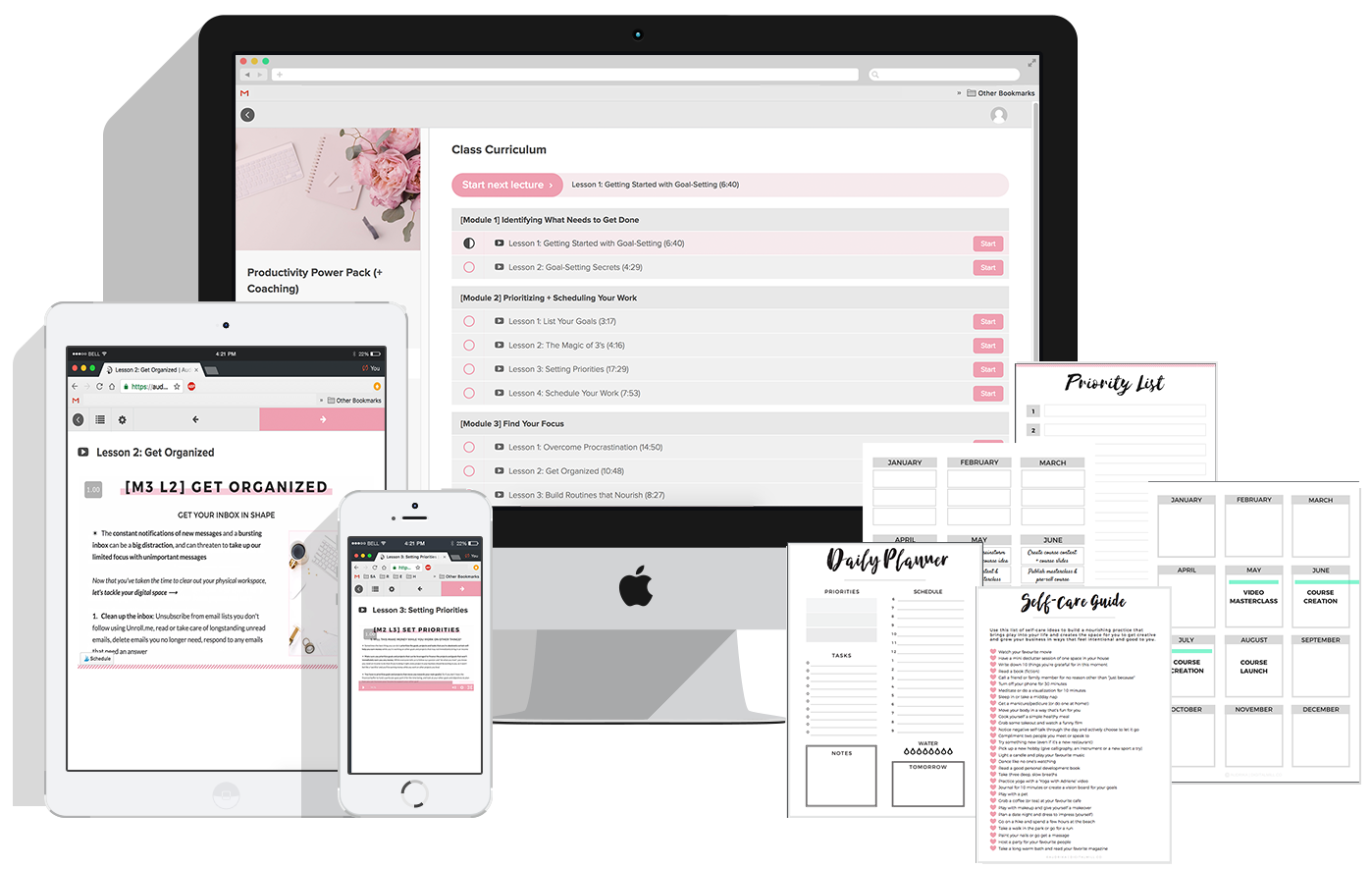 ENTER: PRODUCTIVITY POWER PACK
An actionable course to help you set goals you'll actually achieve, prioritize your work, manage your time better, and build routines that set you up for success so that you can work smarter, not harder.
Productivity Power Pack is a step-by-step course where you'll get access to the best, most essential strategies that you can use (and tweak) to create a highly effective goal-setting and productivity system for YOU and YOUR business.
No cookie-cutter solutions here (looking at you, SMART goals!)
It is time to stop firing on ALL cylinders and and start growing your online business strategically, intentionally, and by working smarter, NOT HARDER.
The best part? I'll show you how to leverage productivity and goal-setting strategies that actually work to get the RIGHT work done - the kind of projects and tasks that have the HIGHEST IMPACT in your business in the LEAST POSSIBLE TIME and provide MAXIMUM VALUE to your audience.
Because why would you want to supercharge your productivity, set the right goals, and grow your business if not to provide massive value to your readers, students, and clients AND grow your income to support you and your family?
The course is full of practical, easy-to-apply, bite-sized strategies on how to better manage time, energy, and focus, in order to get the right stuff done in shorter time.
You see I didn't start off being a productive, super human business owner. In fact, I was BURNT out.
I was scattered - the quintessential headless chicken - and I had lost all joy in my business. The dream of starting my own business and being the master of my time was quickly shattered as I spent all of my time trying out different "proven systems" to get my blog and business off the ground.
I was working long days, creating 'pillar posts' and trying to grow my audience. I felt like I was working ALL THE TIME but not seeing the results to go with it.
I'd tried all the marketing strategies and growth hacks out there, but after a year of consistent marketing and content creation with little overall growth, I wondered what I was doing wrong.
How do other bloggers seem to do EVERYTHING, put out so much great content products all the time and grow their business seemingly overnight?
I studied the top entrepreneurs and realized the biggest mistake I was making. And it had nothing to do with blogging or marketing strategies.
It comes down to working effectively.
To identifying and setting intentional goals that align with your values, to prioritizing the RIGHT work that has the biggest impact, to guarding your time and working effectively, to getting organized, and to building routines that set you up for success.
I created Productivity Power Pack to share the EXACT principles and strategies I used to supercharge my productivity, so that I could get more done in less time and finally have the profitable, intentional business I'd always wanted.
The course will help you get crystal clear on what you should be working on, when you should be working on it, and it will give you the framework to put it together in a way that fits YOUR LIFE, so that you can finally move the needle in your business.
Here's everything you can expect to learn when you enroll in Productivity Power Pack
The course is packed with no-fluff, bite-sized actionable strategies that you can put to use immediately to:
🔥 get clear on the most important and effective business goals for YOU and your business (clarity is the most underrated factor in personal productivity!)
🔥 actually make a plan of action to achieve those goals with the ✨✨Magic of 3's (the secret sauce) ✨✨
🔥 leverage productivity strategies to get more done in less time ("tools" don't make you productive, strategies do)
🔥 set yourself up for success by finding your focus
🔥 beat the procrastination monster, and
🔥 build routines that nourish you and set you and your business up for success
Productivity Power Pack is a comprehensive course for solo online business owners who want to be more productive, learn to prioritize the tasks that have the biggest impact, earn back hours each a day, and increase your impact and income in business, by working smarter, not harder.
The course is to the point, with actionable and easy-to-digest lessons aimed at getting you results, and you won't have to spend hours going through the videos.
This is a course on productivity, after all.
The personalized approach in the course will give you the strategies to turn your goals into inevitable victories.

At this point, you're probably feeling excited, knowing that the Productivity Power Pack will help you to start taking action to move fast feeling stuck and actually get things done.
But you might also have some doubts about whether this course will work for you.
(We DO all tend to feel anxious or worried before making big, powerful changes, after all!)
So in case you're on the fence, let me clear up some of the myths and fears you may be thinking of right now...
1. I can find all this information on Google, can't I?
Every client comes to me after having spent a LOT of time trying to "be productive" using tips and 'hacks' from free blog posts with very little left to show for it. (Yikes). Information on Google does not give you a well-laid out step-by-step plan, and it is often written for corporate employees or are very masculine "hustle"-oriented advice that promotes the 'do more, busy work' way of working that leaves us feeling more burnt out than effective.
Productivity Power Pack shares only the most essential, best strategies and routines to help you make the most of your time and grow your business as a solopreneur, while also promoting self-care and time for you to do the fun things you love.
2. Will getting clear on my goals and learning productivity strategies really help me make more sales and grow my business?
That is what typically happens, yes! If you don't know where you're headed (your goals), you'll never get there. And even if you know exactly what you want, there is the overwhelm of not knowing where to start, feeling like it ALL needs to be done at the same, struggling to staying focused, and neglecting to look after yourself.
Once you get clarity on your goals, learn how to prioritize the RIGHT work, and build routines that put you in the first place, you will have the space, focus, and energy to go after your dreams, provide value to your community, increase your income, and grow your business sustainably and intentionally.
3. I'll probably have to spend tons of money on productivity apps and tools to see results.
How does $0 sound? I live and work by the quote: "Give a man a fish, and you feed him for a day. Teach a man to fish, and you feed him for a lifetime."
I will not recommend tools that make you feel better for a day. I will only share the strategies that will transform your habits, routines, and the way you set up your day.
I don't believe that expensive tools or planners make you more productive (though you can invest in them to automate certain aspects or if you just plain enjoy them, like I do).
It is the right mindset, strategies, and routines that help you to gain clarity, get organized and focused, and work more effectively to leverage the time you have and to grow your business.
You've got two choices here...
You could keep trying to figure all of this stuff out on your own (which often takes a LOT of (limited) willpower).
OR...
You could use the step-by-step process in Productivity Power Pack to instantly get clear on your goals and leverage the hours in a day to get massive results in a matter of weeks with ease.
You can follow the organized and results-oriented lessons in Productivity Power Pack to learn better productivity habits, overcome overwhelm, earn back at least 2 hours a day, and double your impact and income in business.
What are you going to choose?
So who created this course?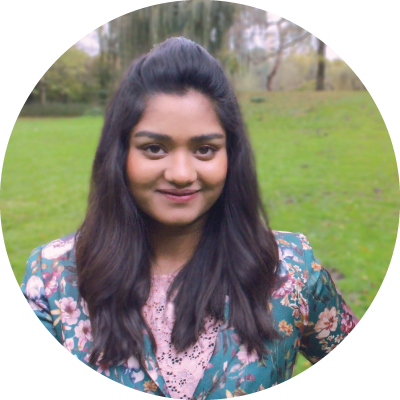 Hey there, I'm Audrika, and it is my mission to inspire and help women stuck in uninspiring jobs and stay-at-home moms build an online business that is unique to them (and their strengths) by working smarter, not harder.
I help women make an impact and build a profitable online business that gives them the freedom to control their schedule, live life on their own terms, and create space in their lives for the people and things they love.
I help online entrepreneurs like you work more effectively and grow their business without the overwhelm, no matter what stage you're at.
Whether your dream is to earn a few extra thousand dollars per month or to build an empire of your own, I want to empower you to achieve your goals and work less, not more, by sharing practical, intentional strategies.

Through my own experience, I know strategy alone isn't enough.

It was only when I focused on a mix of business strategy and systems, productivity, and mindset that my business moved forward.
I combine the unique mix of online business strategy, tech systems, and productivity to help you find the time in your life to actually grow your business by setting powerful goals and prioritizing the work that have the biggest impact.
You CAN build a successful business that brings you freedom with ease if you are strategic and intentional about your game plan and what you focus on.
So even if you think you've 'tried it all', Productivity Power Pack is your step-by-step plan for seeing major growth, personally and in your business.
Frequently Asked Questions
1. How long do I have access to the course?
FOREVER. Register to Productivity Power Pack once and you'll have lifetime access to the course materials, including any new strategies, videos, and course materials that may be added. PLUS, it is a completely self-paced online course, so it's entirely up to you when you start and when you finish.
2. What format is the course content delivered in?
The course materials are shared as video content and worksheets to accompany the lessons. So, whether you prefer to write, watch, or listen to the content, you'll be covered.
3. Am I going to have to buy a bunch of pricey tools or planners?
Absolutely NOT. I believe in teaching a (wo)man to fish, so whatever your situation, I will show you how to leverage strategies and methods to make the most of what you have. If you want to automate certain aspects of your business or just plain love them, you'll find recommendations for the best of the crop. You DO NOT have to buy any pricey tool or planner. You will supercharge your productivity and become a goal-getter by focusing on the inside and without spending a penny.
4. Do you offer any refunds or guarantees?
Due to the digital nature of this course and the flash sale price, no refunds will be offered. If you have any questions or need additional help with the course materials, you can always email me directly.
Course Curriculum
[Module 1] Identifying What Needs to Get Done
Available in days
days after you enroll
[Module 2] Prioritizing + Scheduling Your Work
Available in days
days after you enroll
[Module 3] Find Your Focus
Available in days
days after you enroll
Work less > work right > get more results
I know this course will be game-changing for you, especially if you're a solo business owner, and the easy to digest, actionable content will give you all the strategies, methods and techniques you need to achieve more in your business by focusing on the RIGHT things.
It will be your personal toolbox of powerful activities to set goals that matter, prioritize the projects and tasks that have the biggest impact, make the most of the time you have to work on your business, find your focus, work effectively, get organized, and build routines that nourish and set you up for success.
It's not a tall order when you know how and what to focus on in your life and your business, and that's what Productivity Power Pack will teach you.
It's your time to GET THINGS DONE.